A path-breaking waterfront project by TDI
TDI DDJay groups
Welcome to the TDI DDJAY project, a groundbreaking initiative aimed at providing affordable and sustainable plotted colonies for deserving families. Our mission is to create a harmonious living environment that caters to the needs of individuals and families seeking an affordable, high-quality, and community-oriented lifestyle.
>Project Overview: TDI DDJAY is a meticulously planned plotted colony project, spanning over 6.81 acres of prime land in the picturesque revenue estate of village Garh Shahjahanpur, Sector-17, Sonipat. The project is established under the Deen Dayal Jan Awas Yojana (DDJAY) and has been granted the Letter of Intent for the grant of license by the concerned authorities.
Originally conceived as a group housing project under Licence no. 1281-1282 of 2006, TDI DDJAY has been migrated to cater to the growing demand for affordable plotted colonies, which offer a unique combination of affordability, sustainability, and community living.
Strategically Located

Lake Front
Sustainable Living

150,000 sqm Retail & Entertainment Mall
Community Amenities

5-star with Serviced Residences
Affordable Pricing

Exclusive Commercial Tower
Transparent Process

Upscale Dining Destination
Customizable Living Spaces

Retail & Dining Destination
Security and Safety

Premier Sailing Destination
Future Growth Potential

Established Community

Project Layout
TDI DDJay Group - Layout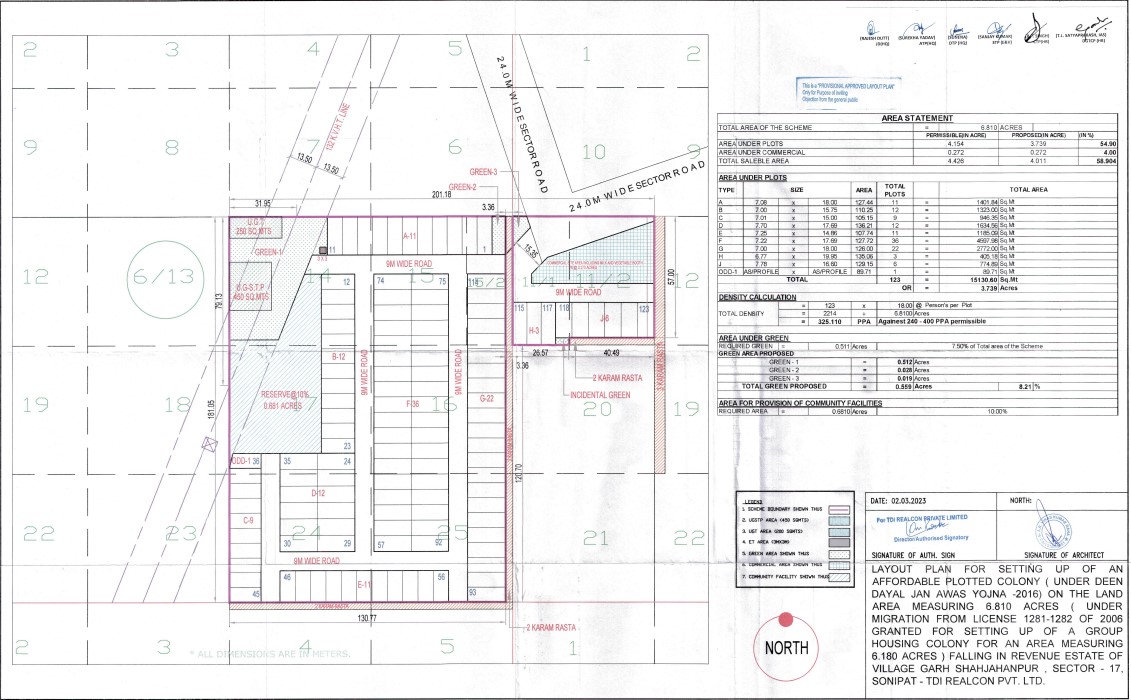 Download PDF
TDI DDJay Group - Letter of Intent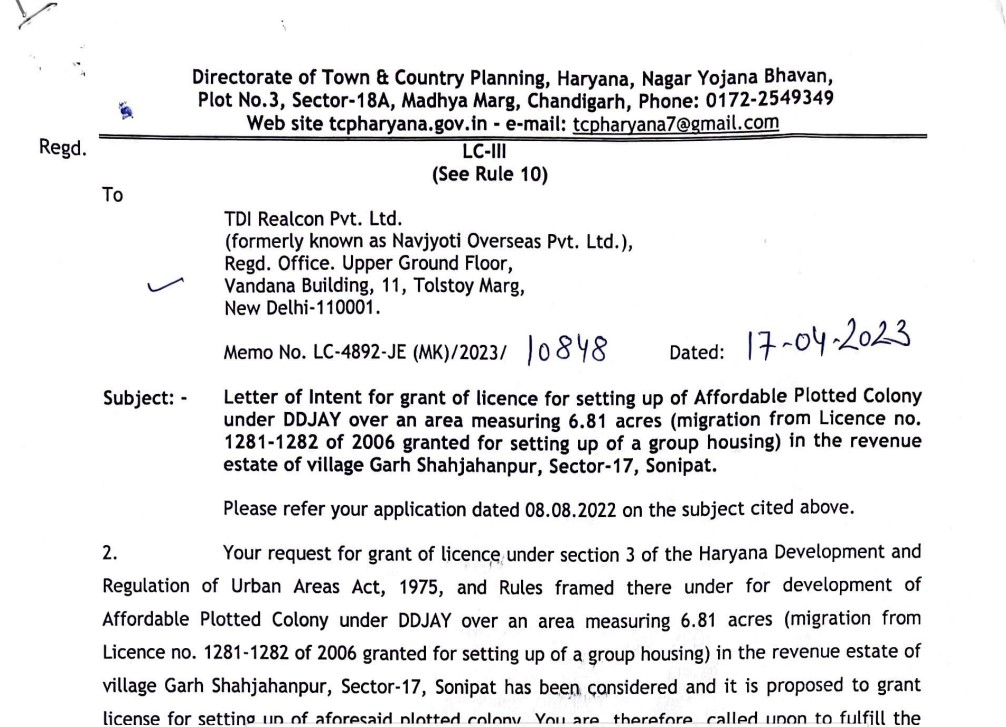 Download PDF